Enterpack Dual Ovenable Trays
Dual Ovenable Trays
Freezer, Microwave and Oven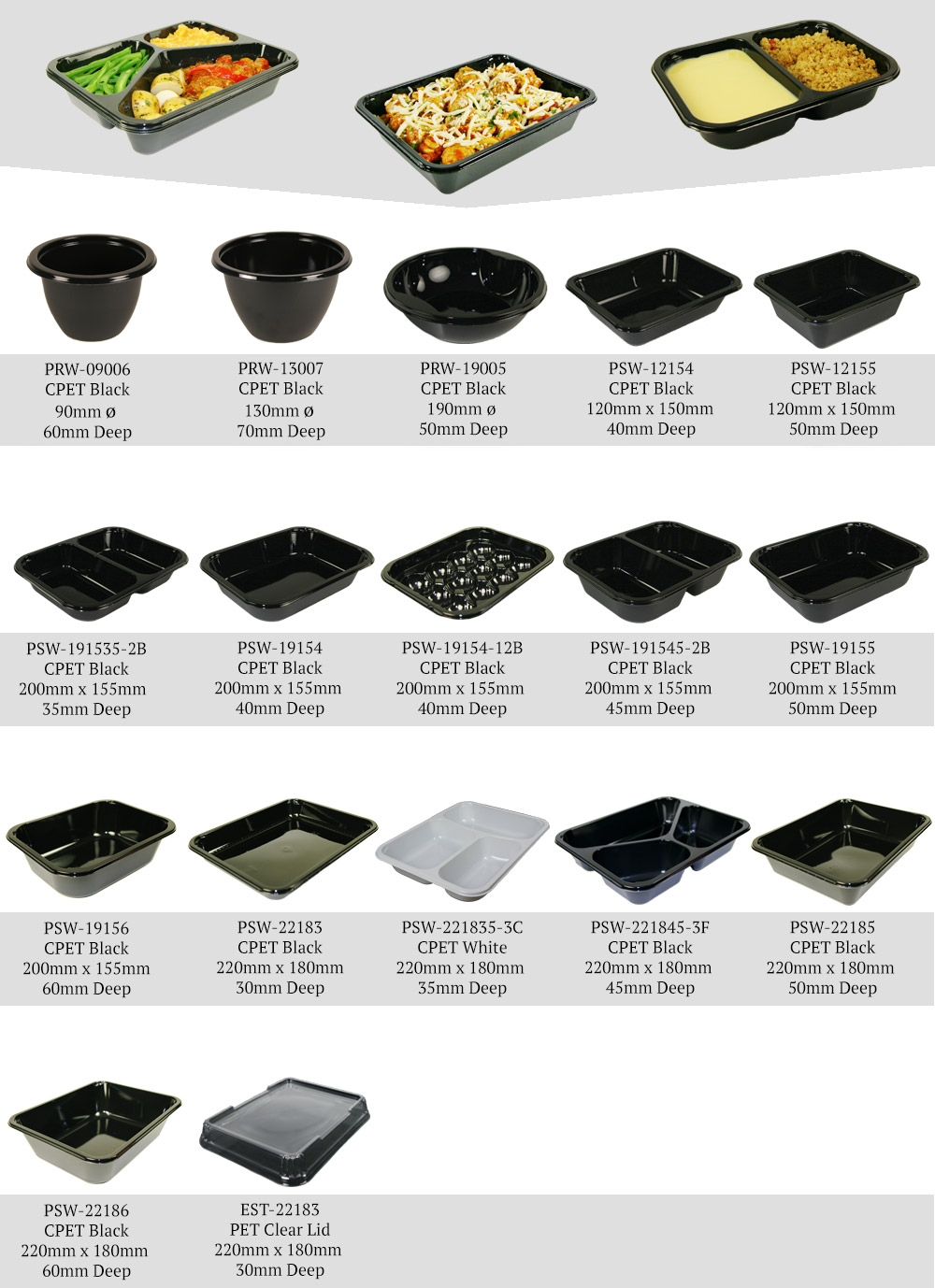 Enterpack - Dual Ovenable Trays
The starting point of any Enterpack system is the tray. The tray should be used to enhance and display your product in a manner that is impossible for your customers to resist. Enterpack offers a comprehensive range of over 400 different trays to meet the demands of both our retail and production customers.
We use specialist materials that can be frozen, microwaved and heated in a domestic oven to a maximum of 220°c. One set of machine tooling can seal up to 20 different trays in a variety of depths, materials and compartment combinations.
Our standard range of trays is available from stock, without the concern of minimum order quantities. Specialist trays can be produced to order with minimum tooling costs and low minimum orders. With larger specialist tray quantities tooling costs will not be charged. Once the tray or trays have been chosen we can then move onto the machine and the options available for the sealing films.
For more information on the different types machines available, please select from below. If you would like free friendly advice or to place an order, please call us today on 01327 810011 or email sales@enterpack.co.uk